How to import link list into GSA search engine ranker
Thank you for selecting BuyGSALinkLists.com!
After downloading the link list from the downloads area, transfer the file to your computer where the GSA SER software is installed. Then, adhere to the instructions provided in the following screenshot:
Step 1. Navigate to the option button on the GSA search engine ranker.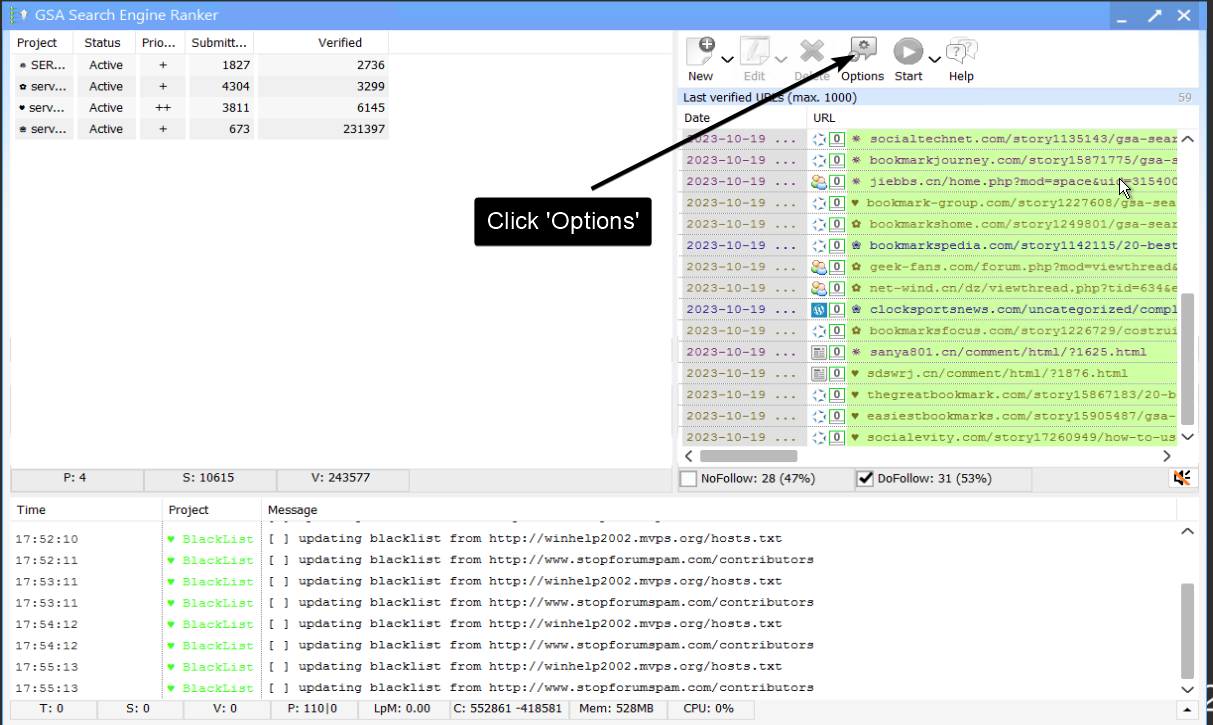 Step 2. Navigate to 'Advanced', then select 'Tools'.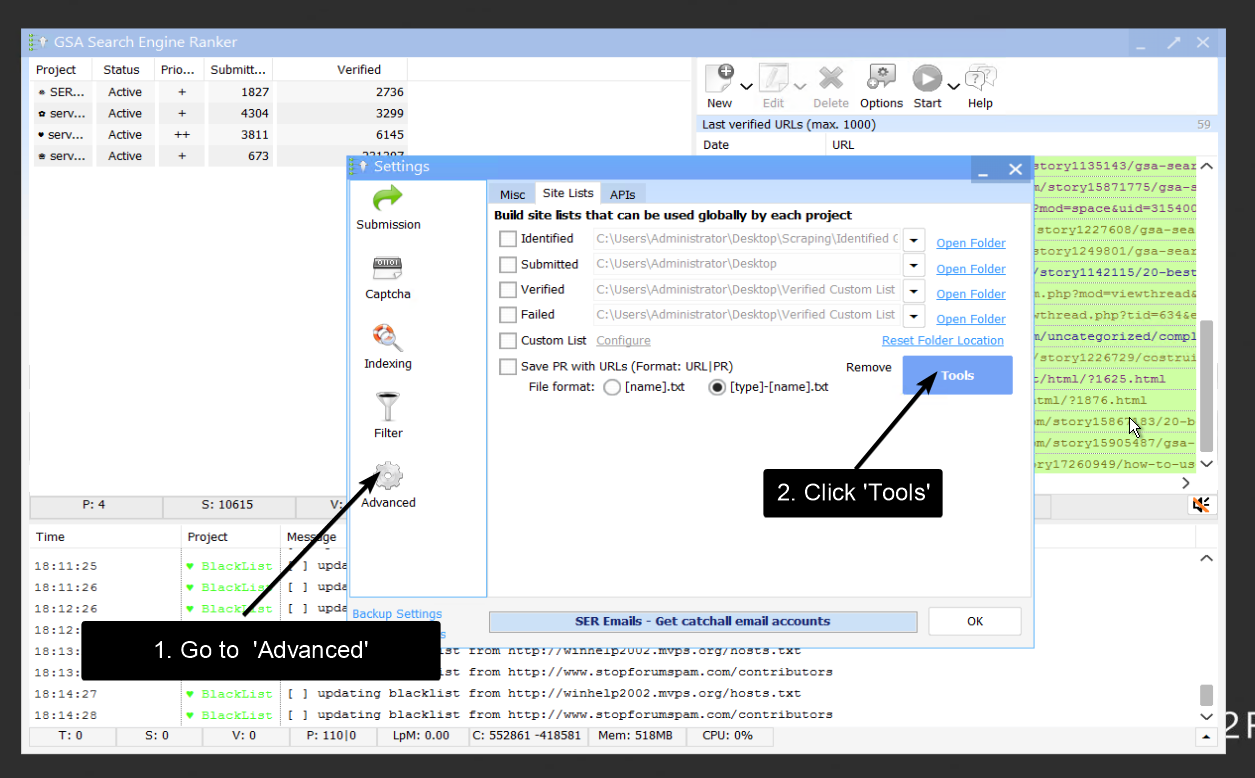 Step 3. Select 'Import List' and choose the folder list you wish to import. You can import to any folder as long as you've selected the specific folder from within your GSA SER project options.
In this example, we will import our link list into the 'verified' folder.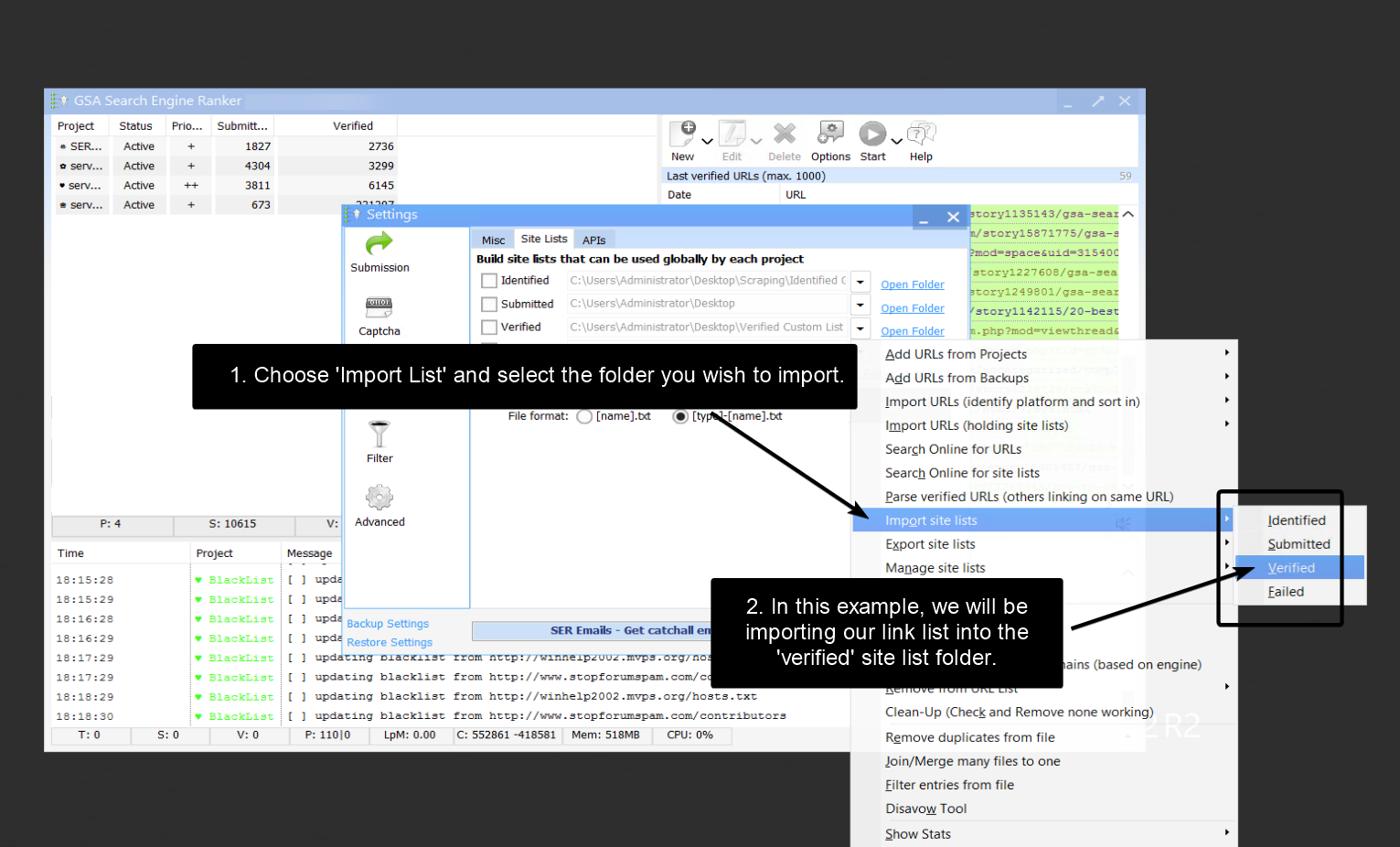 Step 4. Now, navigate to the path and open the downloaded link list file to import it into a specific folder. In this instance, We use the list folder named 'verified'.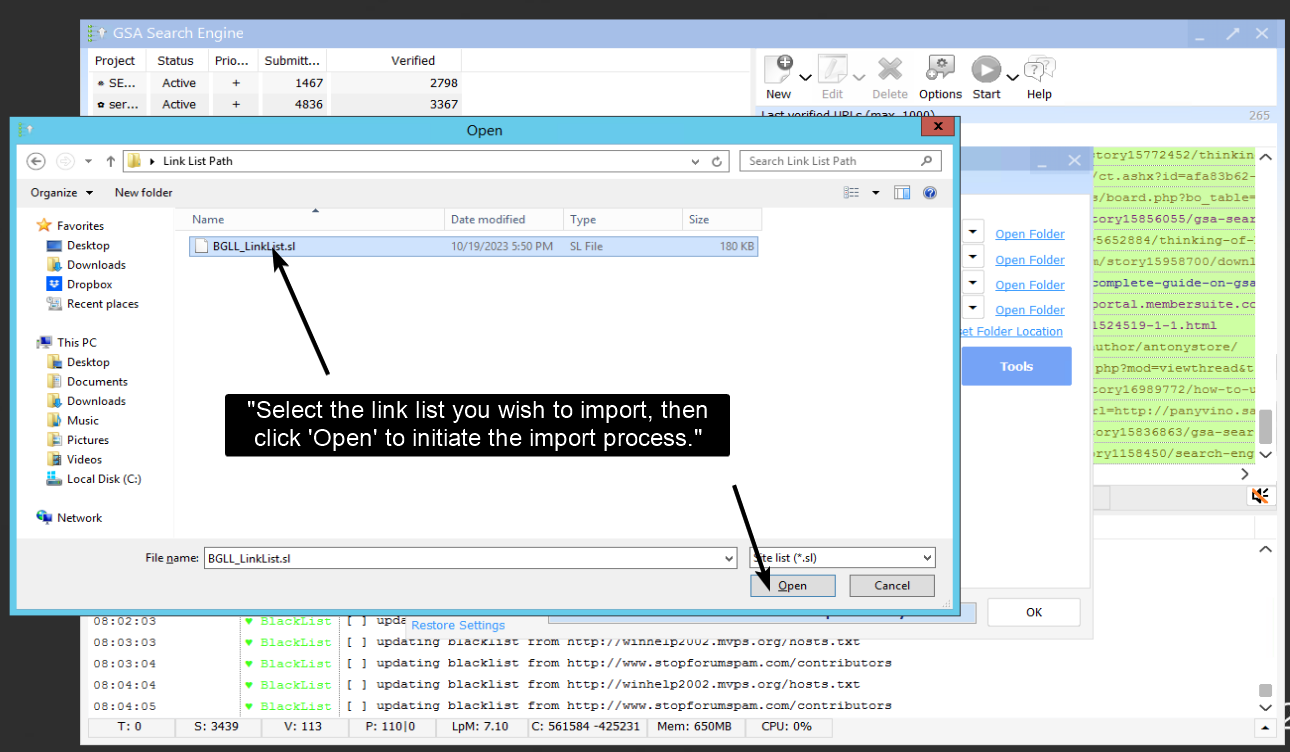 Successfully completed! You have imported your link list (.sl) into your GSA Search Engine Ranker.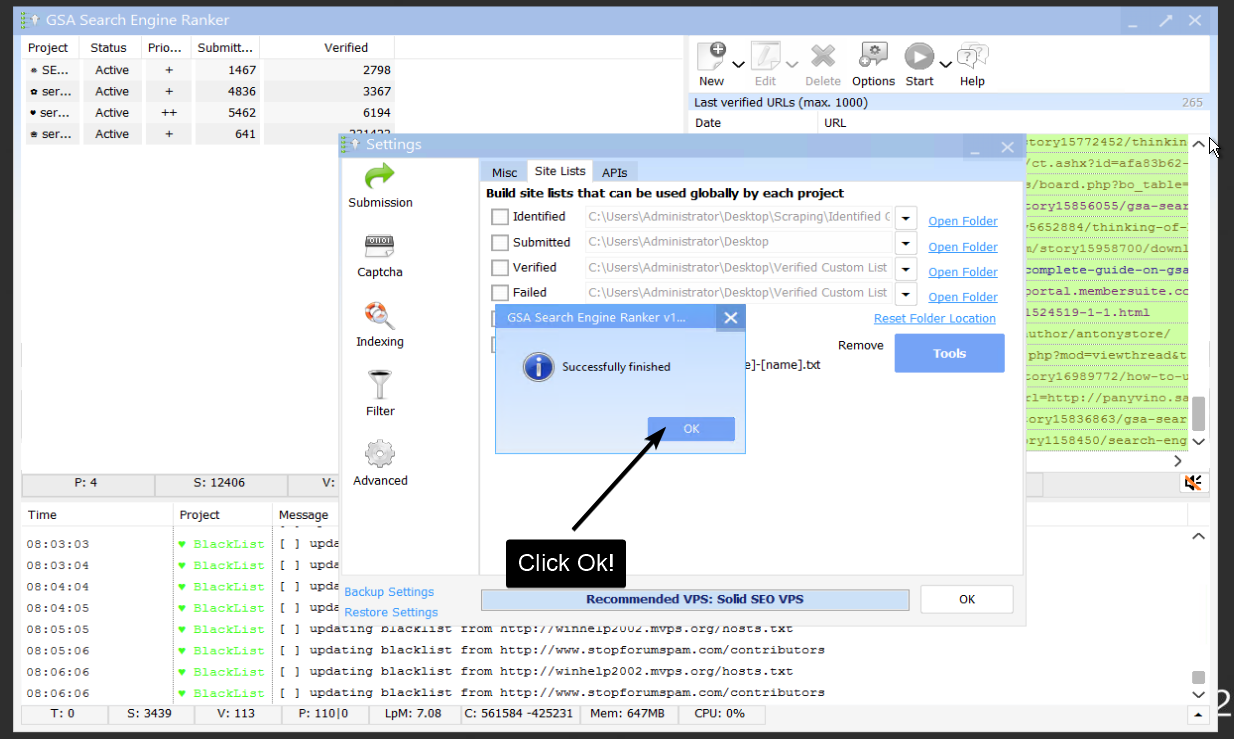 Note: Ensure you deselect the checkbox to prevent adding new links to your imported link list path. In this example, we have imported our link list into the 'verified' folder and have deselected the checkbox to avoid adding new links to this specific 'verified' folder.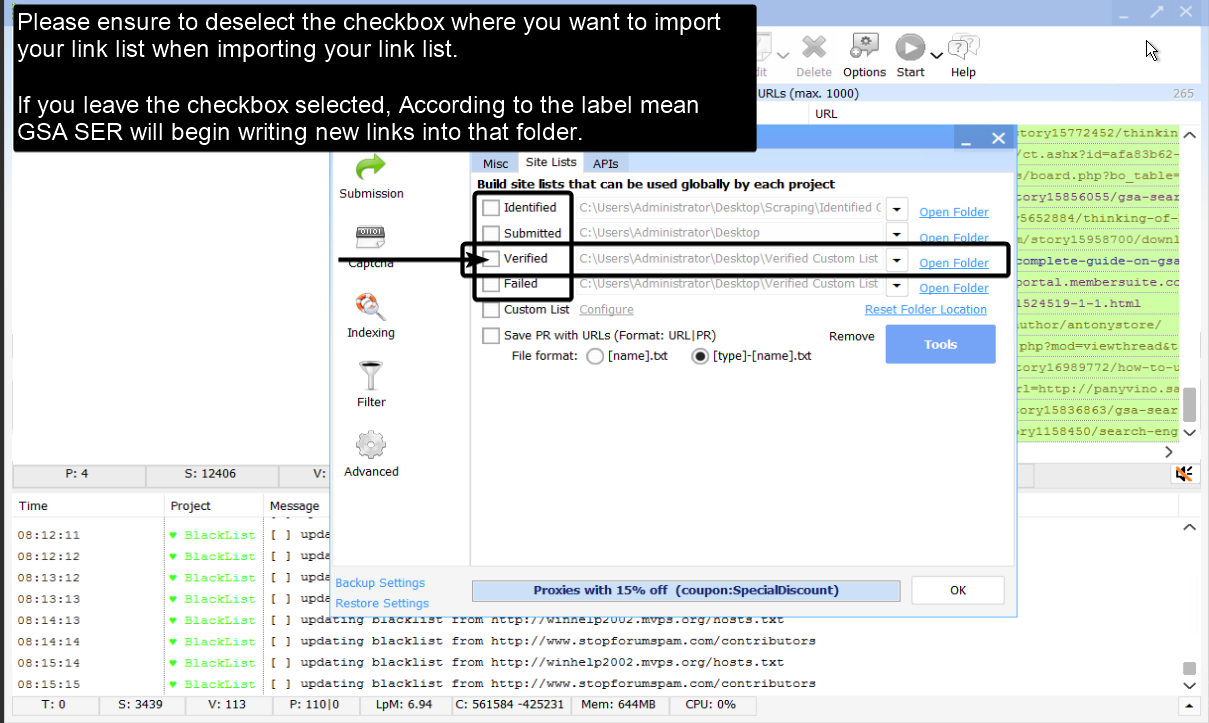 Using the imported link list with our projects
We have now successfully imported our new link list into the 'verified folder' in GSA SER. To utilize this new link list, we need to select a specific folder that was previously imported from either your existing project or a new one.
To do this, select the project in which you want to use the newly imported link list (or you can create a new project) and navigate to the options. Deselect all search engines to halt future scraping within this project. By doing this, we ensure that we are building our links exclusively from our chosen link source.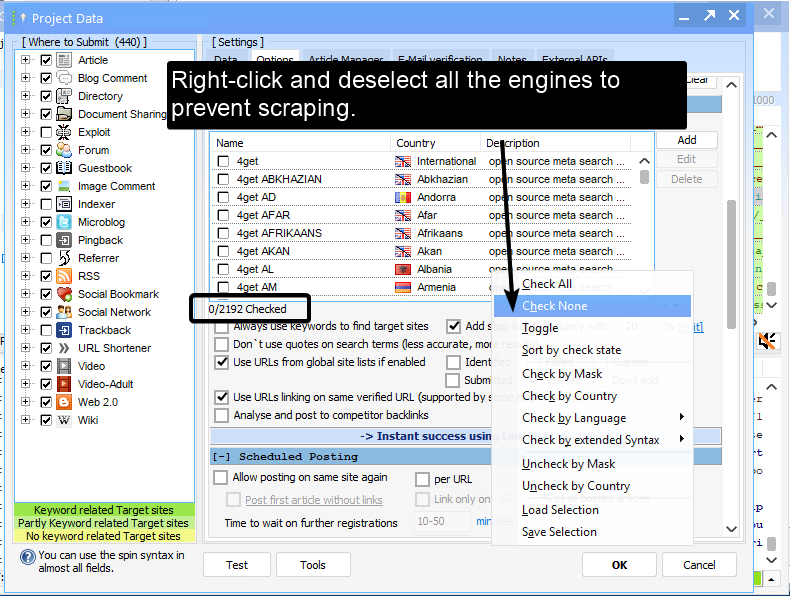 Enable the 'Use URLs from Global Site Lists' option and select the folder where you've imported the link list. (In this case we enabled 'verified' ) then click OK!
There are numerous methods to import a link list, and this particular one is very beginner-friendly. It helps you get started with link building quite easily. You can import the link list into any Global list folder of GSA SER, [Identified / Verified / Submitted or Failed] just remember to enable it within the project.
It's always advisable to use high-quality private proxies, fresh emails (or catchalls), and high-quality content with your projects. You can find our recommended providers here : (contributing it)